Pride UP is a celebration of the beautiful Queer/LGBT+ community in Ironwood, MI and the surrounding areas.  Come frolic, reflect, connect, sing, and decorate yourself with YOUR true colors.  We join festivals across the nation that recognize June as Lesbian, Gay, Bisexual, Transgender and Queer (LGBTQ+) Pride Month.  See below for the detailed schedule of events!
FRIDAY, JUNE 2nd–Ironwood City Square (101 W. Aurora St.)
5:30-7:00, The first evening of the First Friday Ironwood Summer Music series held in the City Square, which will kick-off with a public reading of the City of Ironwood's 2023 proclamation recognizing June as Pride, Diversity and Inclusivity Month.
9:30, Lights of Pride memorial walk and vigil evening event hosted by Iron Range GSA! Folks are invited to gather to participate in a brief, half-block walk to the Art Park where a few words and live music will be shared in honor of those lost and harmed by discrimination.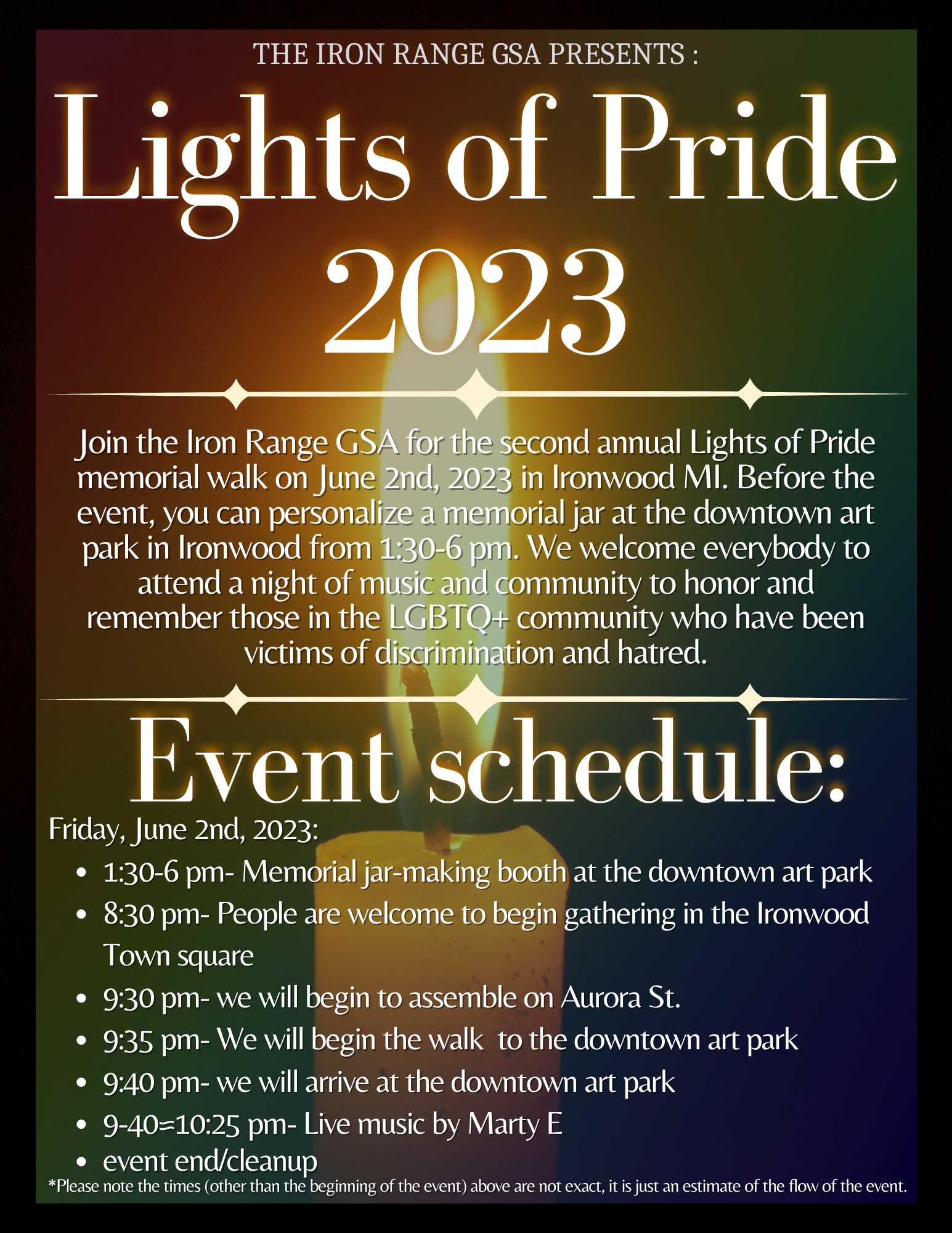 Lights of Pride is part of the Ironwood Area Pride Celebrations: Pride UP 2023.