Come help us kick off 4th of July weekend with the official opening of the 2022 Emberlight Festival!
After unveiling the Heritage Flags, Mary Burns' award-winning Ancestral Women Exhibit: Wisconsin's Twelve Tribes and the Emberlight Photographers show at 4pm in the Historic Depot Museum, saunter over to the Historic Ironwood Theatre for an evening of independent film.
Join us for screenings of award-winning and fan favorite films from the 2021 International Film Festival. Last year's winners sent in shorts, animations, and documentaries from across the United States, Argentina, China, Pakistan, and more! Then we'll give a sneak peek of what films are making their debut at the 2022 International Film Festival from August 20 – 27. Come with friends and enjoy what Ironwood does best: Art, film, and beautiful summer nights in the heart of our beloved town.
Free. Donations welcome.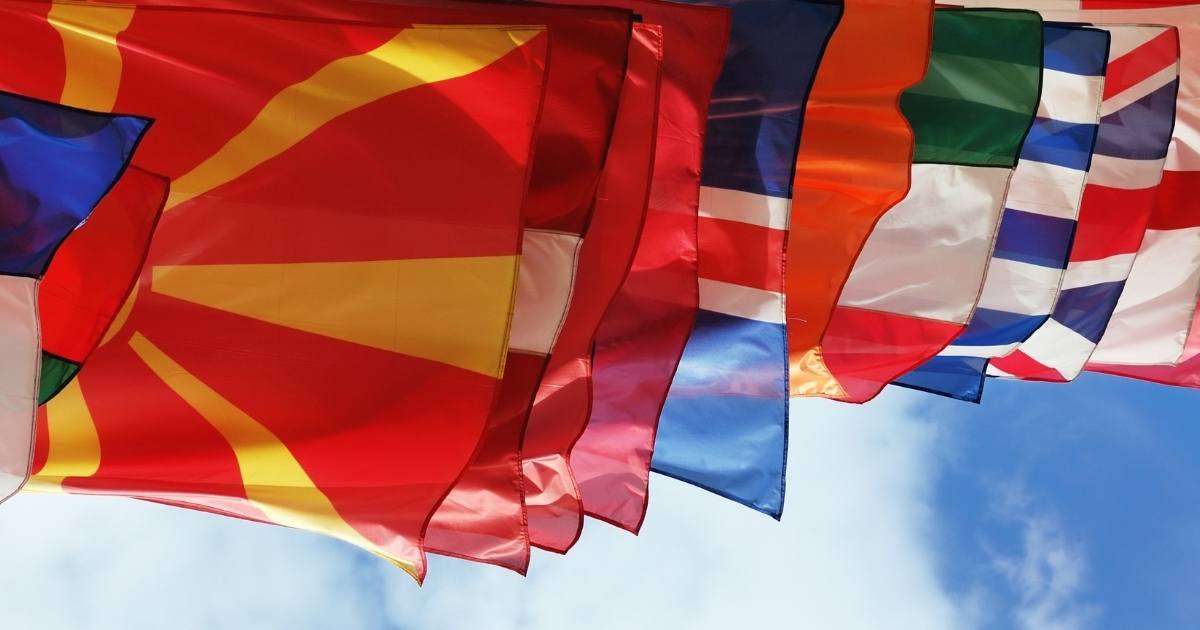 "A people without the knowledge of their past history, origin and culture is like a tree without roots." —Marcus Garvey
Heritage is about our personal connection to our ancestors, as well as the connection to the land on which we build our lives. Emberlight is proud to welcome extraordinary guest artists, visual artists, presenters, filmmakers, and volunteers who represent the Ironwood community, along with countries and cultures from around the world. A flag for each country and tribal nation will fly to signify the ancestral background of the people participating in our 2022 festival. When displayed alongside each other, the Heritage Flags will reveal the varied cultures and ancestry that are represented every summer at Emberlight.
In the Ancestral Women Exhibit, award-winning artist and writer Mary Burns celebrates women's journeys through hand-woven jacquard weavings. The Ancestral Women project was conceived to portray the strength of women around the world; both elders and their contemporaries. These are women who have held families and communities together: leaders who have kept traditions, cultures, and languages alive. They were – and are today – the glue in the fabric of their community.
Mary Burns collaborated with tribal members from each of Wisconsin's 12 Native American tribes to see whom they wished to honor in this exhibit. She used photographs provided by each tribe, which were redrawn and redesigned, to create the basis for each weaving. Other imagery was incorporated into the tapestries as well, such as a clan symbol, or a border that included traditional beadwork – pieces that helped tell each woman's story. The hand-woven textiles connect us to the strength, beauty, and determination of the women they portray.
This exhibit also includes six clan pieces (bear, loon, eagle, marten, crane, turtle), and four landscape pieces that illustrate essential cultural practices: maple sugaring, harvesting wild rice, building a birch bark canoe, and a piece showing a rising sun over a lake that symbolizes a new day.
To celebrate the art of photography, we are proud to present Emberlight Photographers: Discovering Artists in Nature.
Every summer photographers show us the beauty of the western Upper Peninsula through their lens. They volunteer their time and talent to capture moments throughout the Emberlight Festival. Now it's time to celebrate the work of these talented artists! Emberlight Photographers features photos of the phenomenal vistas and unique nature of our region. Come enjoy their work throughout July and August at Ironwood's Historic Depot Museum — you can even bid on your favorite photos to bring home with you!