Events for March 19, 2023
All Day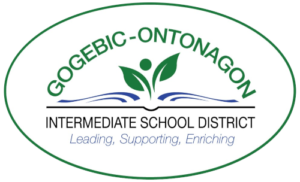 March is Reading Month the Gogebic-Ontonagon ISD is hosting a 2023 Reading Challenge for all Preschool -12th grade students. Attached you can see a BINGO card. Once you complete an activity on the card you can color in the square. If you need a copy, please click on the link and print. https://docs.google.com/document/d/1BvfCB3gaqg0RbmCDfFbPTKntCwLNZCgru_jkKv2UlHo/edit?usp=sharing Parents please […]
Find out more »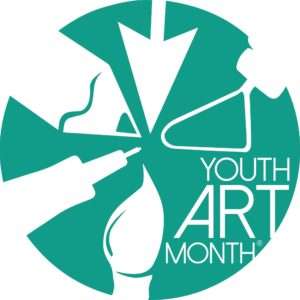 Stop by. Browse. Linger. Downtown Art Place is featuring numerous youth artists for the month of March. The concourse of the Historic Ironwood Theatre is where you will find the work of local students. Stop by and admire the future of the art world.
Find out more »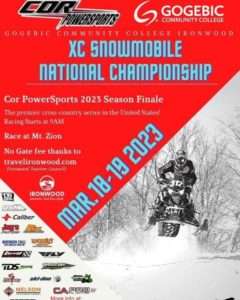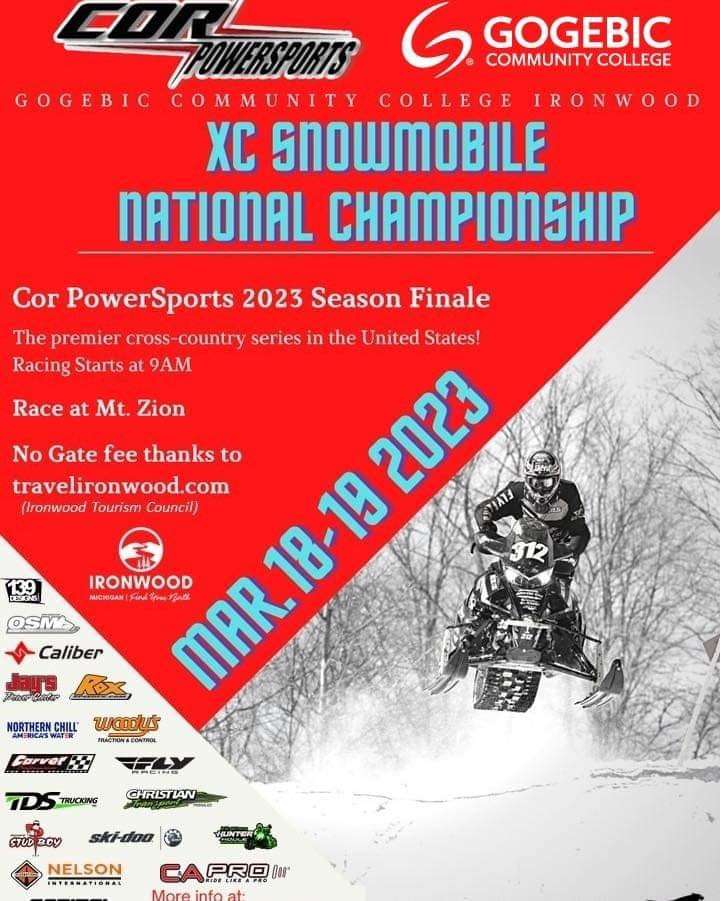 Yes!  You read that right!  The XC Snowmobile National Championship for Cor PowerSports  is in Ironwood. Come out and watch these phenomenal athletes on March 18 and 19, 2023 at Mt. Zion on the campus of Gogebic Community College in Ironwood. The Ironwood Tourism Council is sponsoring this event and offering FREE gate fees to […]
Find out more »
2:00 pm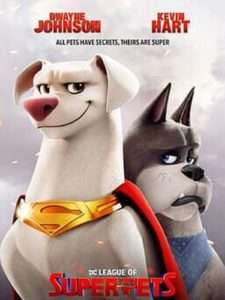 Another great Sunday Matinee at the Historic Ironwood Theatre. Bring the whole family to enjoy DC League of Super-Pets on Sunday, March 19, 2023 at 2:00 pm. This is a 2022 American 3D computer-animated superhero comedy film based on the DC Comics superhero team Legion of Super-Pets. The film stars Dwayne Johnson as the voice of Krypto alongside Kevin Hart, […]
Find out more »
Come out and celebrate St. Urho's Day in style! Little Finland is hosting a St. Urho's Day Dance on Sunday, March 19, 2023, beginning at 2:00 pm. Music will be provided by Mike Keating on the accordion. Admission is $5.00 per person.
Find out more »
3:00 pm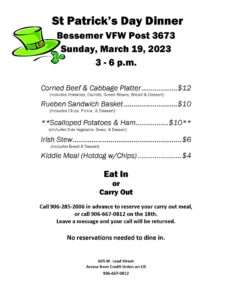 IT'S CORNED BEEF SEASON! All are invited and welcome to keep the St. Patrick's Day celebrations going with a traditional dinner. The Bessemer VFW Post 3673 is again offering this wonderful meal on Sunday, March 19, 2023 from 3:00 - 6:00 pm. Dinner options include: corned beef and cabbage, Reuben sandwich basket, scalloped potatoes and […]
Find out more »
+ Export Events