Eunica's Beaver Lodge is hosting a Fall Classic Car Show to support and raise funds for suicide awareness on Saturday, September 18!
Registration is 1-2pm, show runs 2-5pm.  There will be people choice awards, trophy and prizes, food and beverages, raffles and music!
For questions and more information, call 715-476-2004 or email beaverlodgemercerwi@yahoo.com.  Eunica's Beaver Lodge is a Proud Supporter of the American Foundation for Suicide Prevention.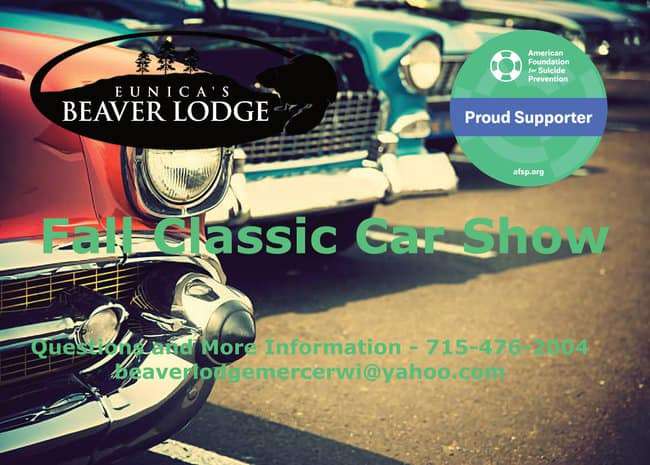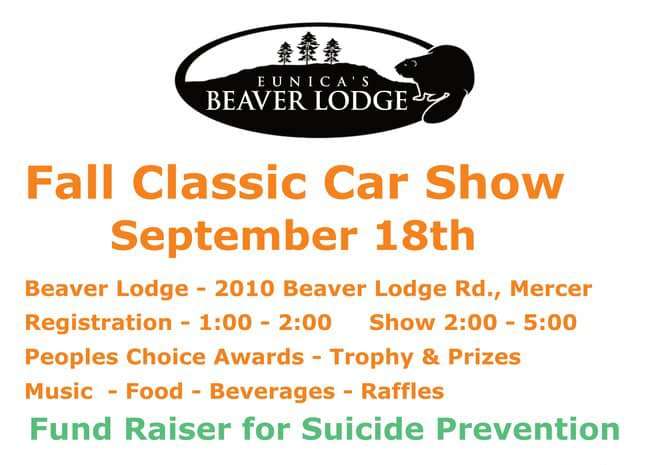 Unica's Beaver Lodge will be selling their branded coasters and donating all proceeds to suicide prevention during the Fall Classic Car Show!  4 coaster for $20.