Join fellow plaid shirt lovers on Friday, October 6, 2023 at 6:00 p.m. on Aurora St. with Stormy Kromer for the annual Plaidurday celebration in Downtown Ironwood!
Wear your plaid for the giant photo in front of the Historic Ironwood Theatre Marquee at 6:00 pm.
Come downtown for free concerts at the City Square!
Starting at 5:00 will be Liz Mathias and from 6:00 p.m. to 7:30 p.m. enjoy Old Pine Road!
Local Food Trucks will be on site to keep your night going!
Farmers and Artisans Market will take place from 4:00 to 7:00 p.m. and will also bein City Square.
Downtown businesses are open late with many providing supporting entertainment, specials, art, or other exciting things.
October's First Friday Sponsor is: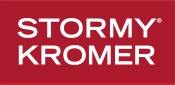 BELOW IS A LIST OF HAPPENINGS:
—————-
DOWNTOWN CITY SQUARE – 5:00 p.m. will be Liz Mathias and Old Pine Road performs from 6:00 – 7:30 p.m.,
FABRIC PATCH – Northern Lights Quilting Guild's quilt walk starting at 5:30 p.m.
NORTHWIND NATURAL FOODS CO-OP – Complimentary Wine, Tea & Treats.
BETHANY ANN HELLEN STUDIOS – Dance-A-Thon Fundraiser
STORMY KROMER-  Downtown Scavenger Hunt
COLD IRON BREWING – Cold Iron Plaid on Sale.
HOLM'S HOBBY – 20% off board games, 25% off for those wearing plaid.
HISTORIC IRONWOOD THEATRE –CHAMPIONS from 7:00 – 9:00 pm – Gogebic Community College basketball team and mascot meet and greet at 7:00 p.m.
TACO DAN'S , WEENIEZ ON WHEELZ, AND UP IN SMOKE – Food trucks available to enjoy during the event!
BIRCH, PLEASE: GIFT & HOME DECOR STORE – Featuring fabric artist Vicki Watson, "Touch of Sass"
CONTRAST COFFEE – Superior Rose Creations & Superior Impressions 715 Pop up shops.
Businesses open late:
BEN'S PLACE
OLDE SUFFOLK ALE HOUSE
GOLDEN DRAGON
RIGONI'S BAKERY
THE WHITE RABBIT
EUROPEAN TREATS
More events to be announced.