Events for February 27, 2023
All Day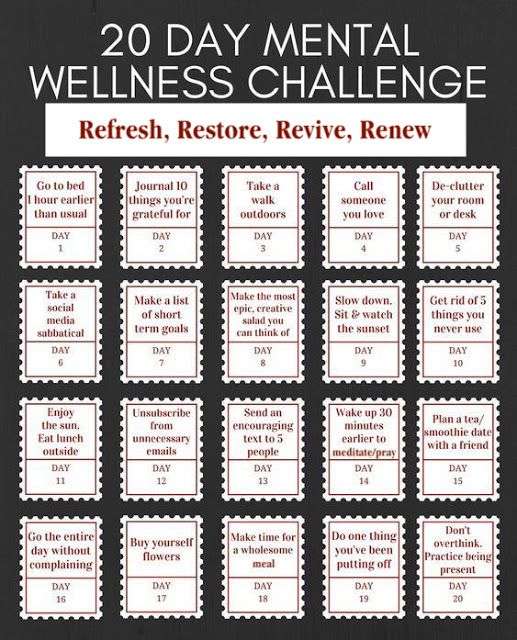 Gogebic Community Mental Health invites you to challenge yourself to be a better you! Throughout the month of February, they encourage you complete a different task each day from the list below in any order until all 20 are completed. Only having 20 allows you to take a day off here and there, but try […]
Find out more »
Artist Terry Daulton has a beautiful display in the library this month! She created these scratch board illustrations for Jeff Wilson's recently published book, Wrong Tree: Adventures in Wildlife Biology. Jeff will be at the Mercer Public Library on MARCH 1st to talk about his new book, so don't miss it!
Find out more »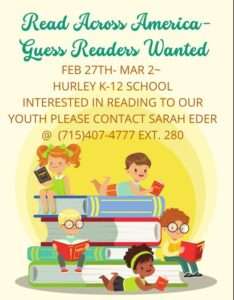 Hurley K-12 School is looking for volunteers to read to K-12 classrooms during Read Across America Week. Interested persons are encouraged to contact Sarah Eder at (715) 407 - 4777, EXT. 280.
Find out more »
4:00 pm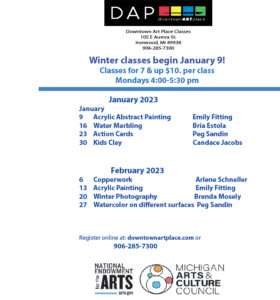 Join the DAP Winter Art Classes. Classes are for students ages 7 and up. Cost is $10 per class. Register online at downtownartplace.com or call 906-285-7300. New experiences every week through February 27, 2023.
Find out more »
6:00 pm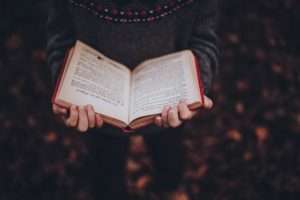 Why should kids have all the fun? Join the Mercer Public Library for Grown-Up Story Hour on Monday, January 30th at 6:00 p.m. at the Mercer Senior Center. Sit back and relax while volunteers read short stories, poetry, and essays to you! There's no cost to attend. You are welcome to bring your own beverages […]
Find out more »
+ Export Events