Events for March 20, 2023
All Day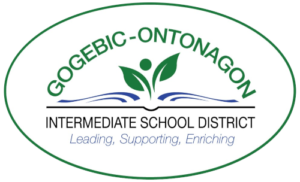 March is Reading Month the Gogebic-Ontonagon ISD is hosting a 2023 Reading Challenge for all Preschool -12th grade students. Attached you can see a BINGO card. Once you complete an activity on the card you can color in the square. If you need a copy, please click on the link and print. https://docs.google.com/document/d/1BvfCB3gaqg0RbmCDfFbPTKntCwLNZCgru_jkKv2UlHo/edit?usp=sharing Parents please […]
Find out more »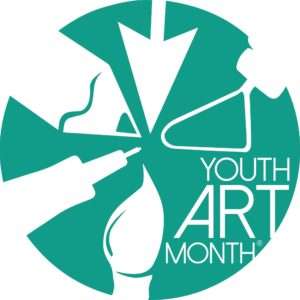 Stop by. Browse. Linger. Downtown Art Place is featuring numerous youth artists for the month of March. The concourse of the Historic Ironwood Theatre is where you will find the work of local students. Stop by and admire the future of the art world.
Find out more »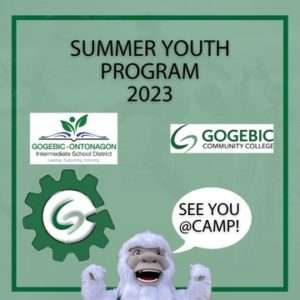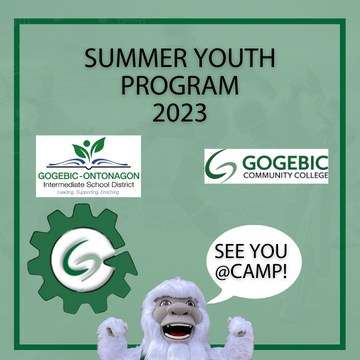 Once again Gogebic Community College and Gogebic-Ontonagon Intermediate School District are teaming up with TRIO and 4-H to offer Summer Youth Programs. Students in grades 6-8 have numerous week-long courses to choose from. Ironwood courses will be offered at GCC from 9:00 am - 2:00 pm CST on June 12 - 16, 2023. Ontonagon courses […]
Find out more »
4:00 pm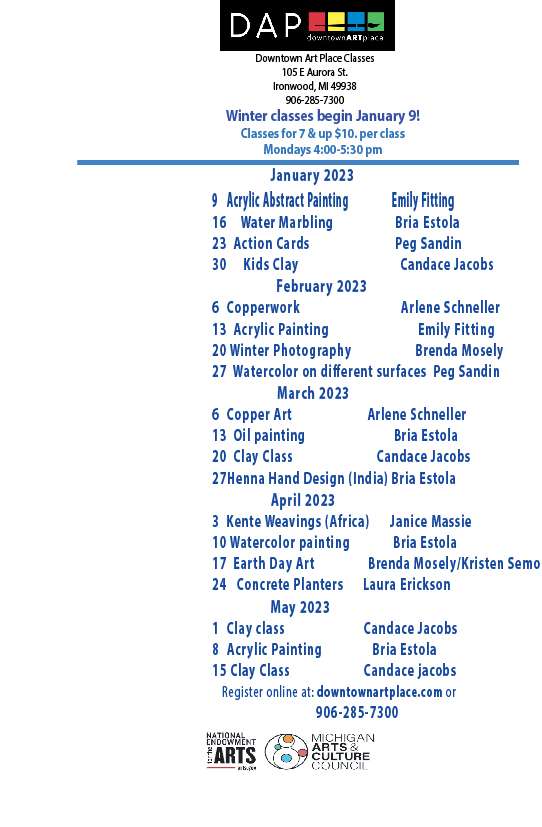 Keep working on your creative side and try new art mediums with talented instructors at DAP. The classes meet every Monday from 4:00 - 5:30 pm through May 15, 2023 at Downtown Art Place in Ironwood. The cost of each class is just $10 and all persons ages 7 and up are welcome.
Find out more »
5:30 pm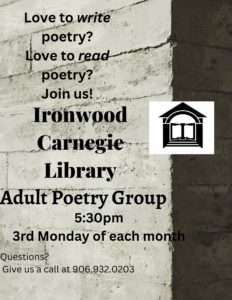 From limericks to sonnets to epic poems! The Ironwood Carnegie Library Adult Poetry Group has them all. Learn more about writing and reading poetry with other lovers of the form. The group meets every 3rd Monday of the month at 5:30 pm at the library. If you have questions or want to know more, call […]
Find out more »
+ Export Events